The truth behind the sunshine-filled estates of India's 'Kaala Sona' – The Assam Tea?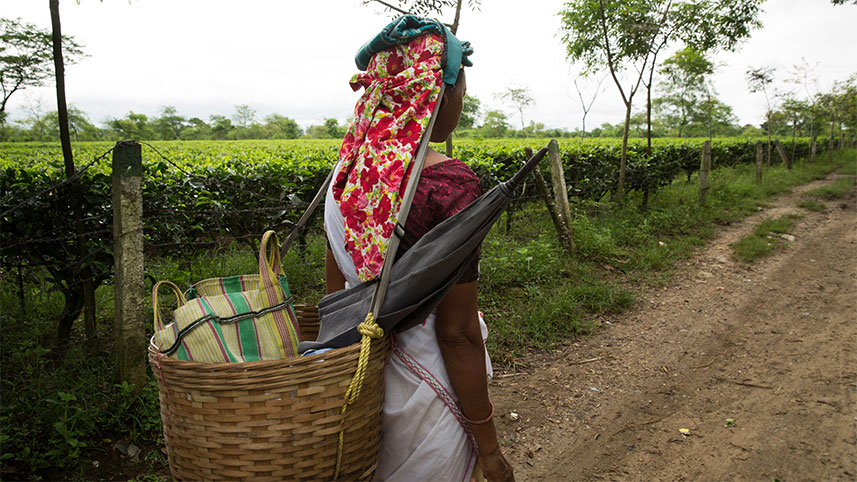 A campaign that sheds light on the plight of over a million tea estate workers in Assam.
#TruthAboutTea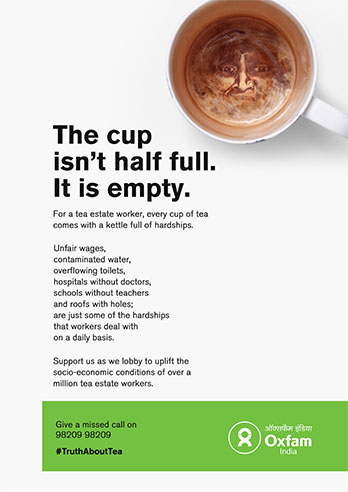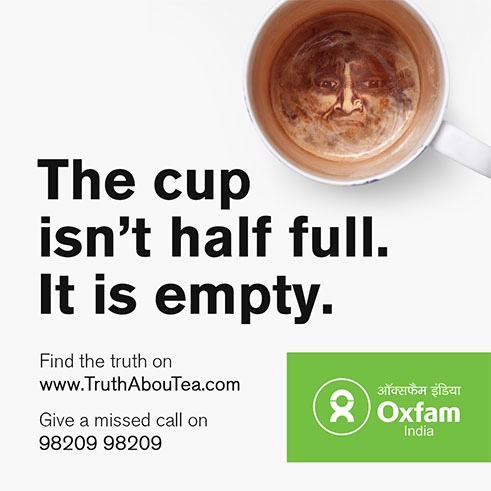 Background
Since the British established tea production, Assam has become the largest tea-producing state in India, the largest tea-producing region in the world and the world's fourth largest exporter of tea. However, even after 160 years, over a million tea estate workers in Assam work & live in inhumane conditions and are denied their basic human rights.
In order to give voice to this cause online, Oxfam India enlisted Ting's digital services.
Objective
A digital campaign to make consumers aware of the plight of tea-estate workers in Assam and encourage them to join the campaign as means to show they are responsible consumers and demand all stakeholders across the supply chain to take responsibility and be accountable.
Campaign
With a simple yet hard-hitting campaign line - #TruthAboutTea - we sought to create awareness across the board through a number of different digital platforms and BTL activations. Social media ads and performance marketing enabled us to truly take this campaign to the right audiences.
Duration
1 month
Cities
Mumbai,
Delhi,
Banglore,
Pune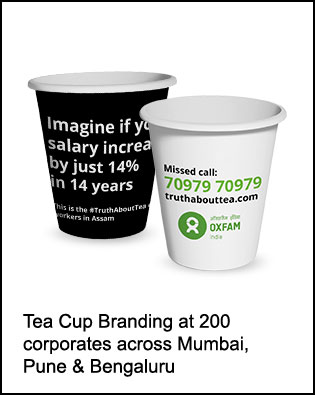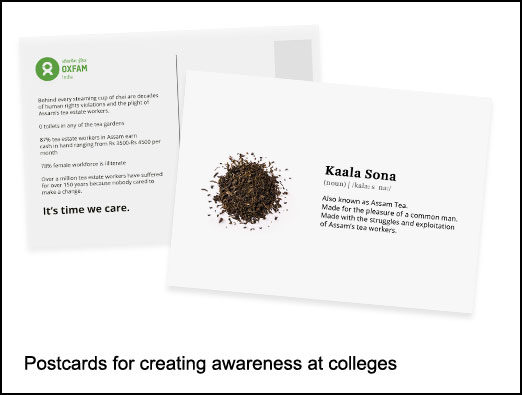 Over 22,000 people visited the website in a span of 30 days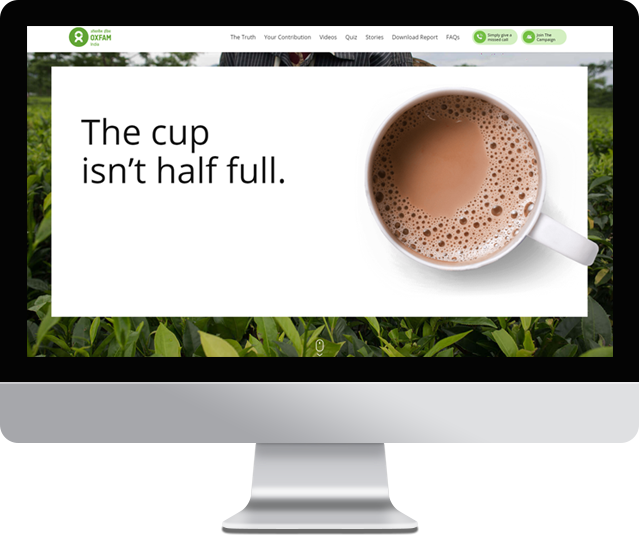 The campaign reached over 64 lakh people and over or around 12 lakh conversations around the plight of tea workers in Assam. 20% more consumers joined the campaign while using only 85% of the budget.